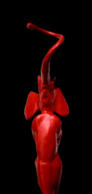 The Belli-Brushing Machine
This
device
works
by
an
inbuilt
mechanism.
The
two
rhino-machos
sitting in high heels hold the profiteer.
height ca. 120 x 30 cm, figures 17 cm
black frame
edition of 30 pieces
The march of vanities
Four farcical objects built an indian file: the cow barn of the french revolutionary architect Lequeu, the last Macho with broken wings and cut off horn in a high heel, the allegory of the stupidity and the Chrysler-Building on an elephant`s back.
Frame 30 x 60 cm
edition of 30 pieces
The heritage of the last inhabitant
The most complex object of the known universe, the human brain, becomes a cave, where the last inhabitant left the counting lines of his days in this prison. The half brain is life sized, app. 18 cm. It may be moved out of the frame and turned arround.
Frame 35 x 60 cm
edition of 30 pieces
The 3D animation "THE ASTRO PARK" is a 60 minutes journey through a fantasy building with it`s various virtual rooms: from space with flying objects to a chess room with kinetic sculptures, the room of painting, which can only be entered by a tube of paintings, the room of printing, the movie theatre, the gallery and some stations outside.
Video: Trailer Astro-Park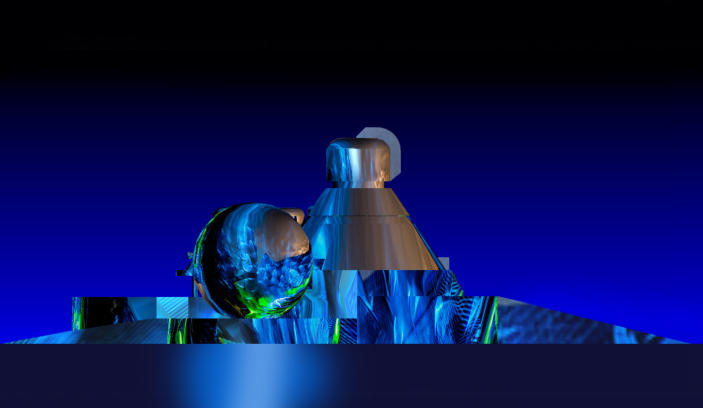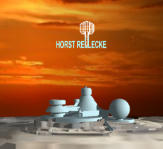 The fantastic opportunities of the computer aided construction not only offers the realistic view in 2D or 3D space, but also the realisation of the physical object by use of a 3D printer. The computer designed 3D drawing is the basis for the picture, the animation or the modell. The objects were offered by the design label
ASTROPARK / Animated movie DVD
Video-Format *.mpg FullHD 1920 x 1080