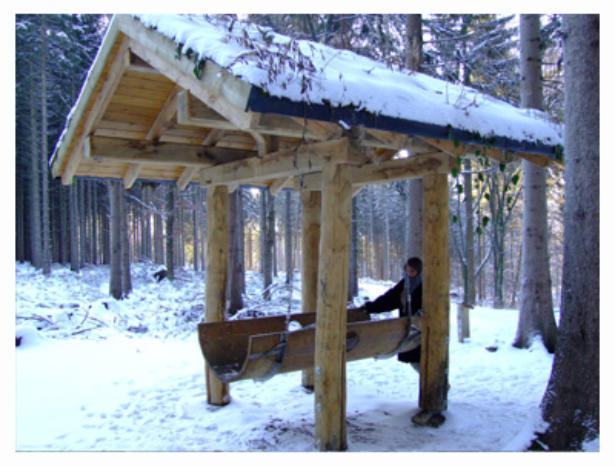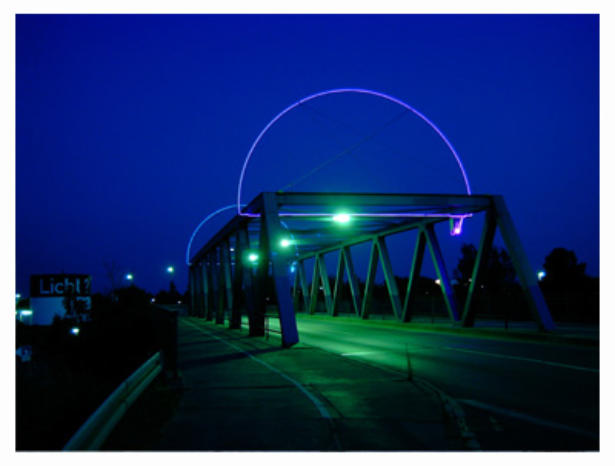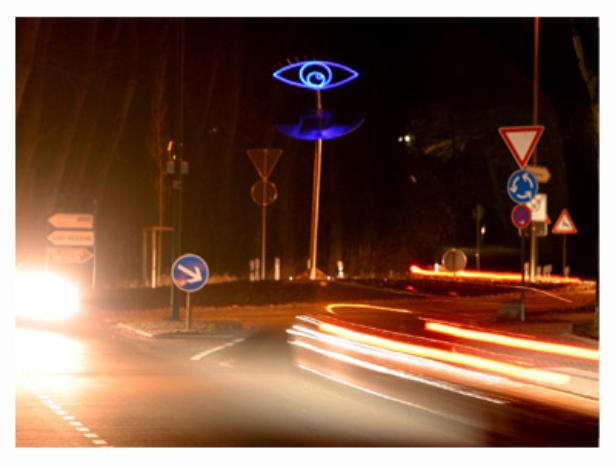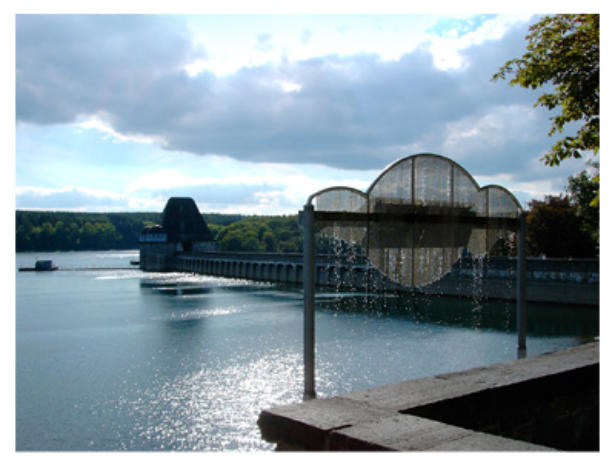 "The Look into the future"
Solar light object for the
RAG-School in Bergkamen
refined steel with glassfiber
cable and solar modules
height app. 5.00 m 2006
"Rain at Sunshine"
Solar light object
at the dam of Lake Möhne
refined steel and solar modules
height app. 7.00 m 1999
Competition result
of the State parks in
North-Rhine-Westphalia 2007
1. Price with the concept "KLANGWALD - SOUNDING FOREST". A loop footpath in the Arnsberg forest with 10 stations. They feature various designs and installations to invite all visitors to operate and experience the objects by all senses beyond the pure design - but also allowing nature – the wind – to interact for the ultimate experience.
"Rainbow Bridge"
Light for the bridges of Hamm
International Competition for ten bridges in Hamm. The Rainbow Bridge was the first to be realized in 2003. Two refined steel arches mark the gates of the bridge. The light moves within glassfiber cables through all colours of the rainbow.
Video: TV report (WDR)
about the "Klangwald"